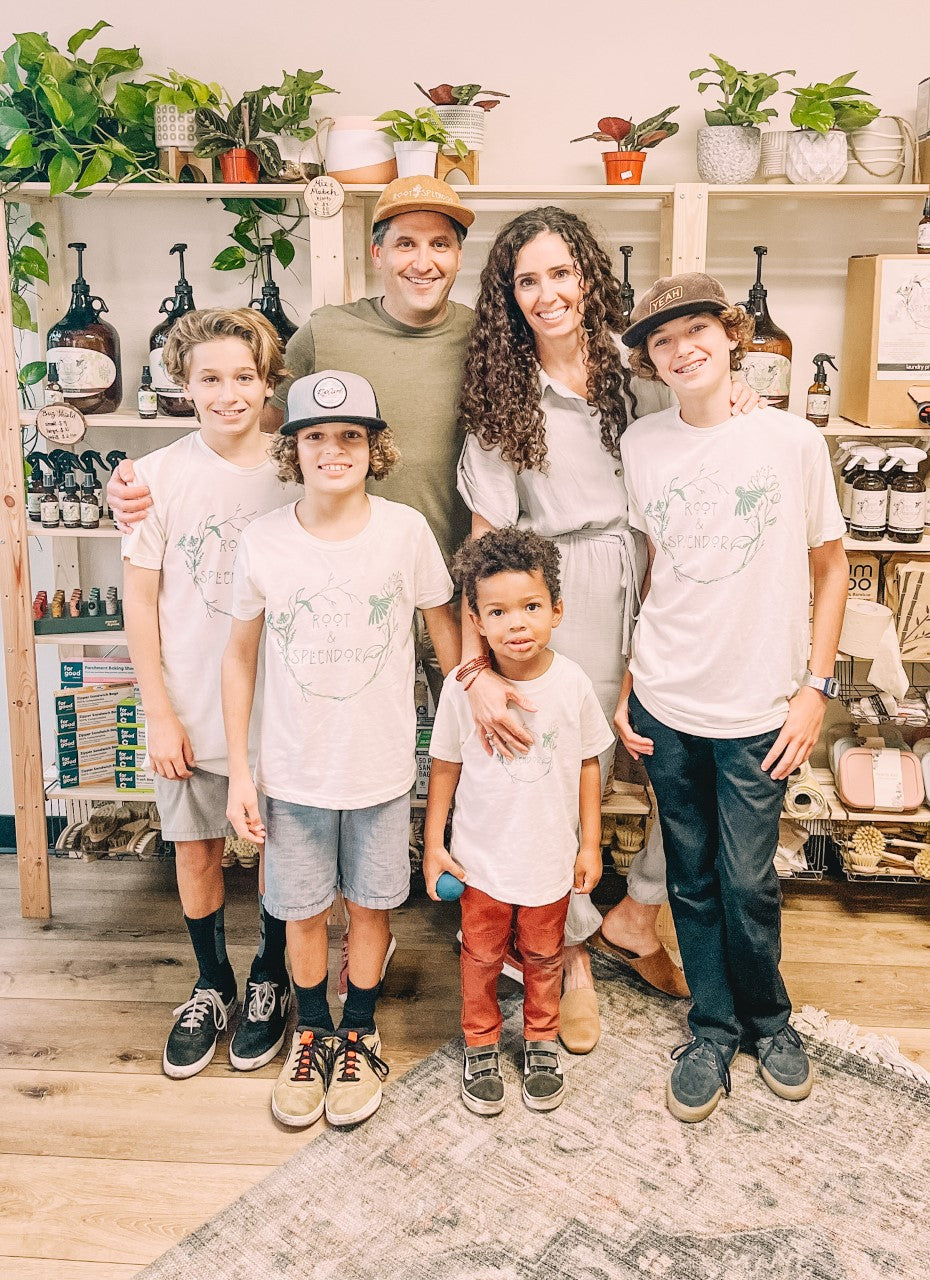 a recap of our grand opening celebration!
We had a wonderful celebration with hundreds of people coming out to celebrate the opening of our warehouse and Sustainable Marketplace.  View our video recap and be a part of the excitement at Root and Splendor.
What a wonderful celebration!

On October 16, hundreds of people came out to help us celebrate the grand opening of our warehouse and Sustainable Marketplace!  We are incredibly grateful and overwhelmed with the outpouring of support! 

Thank you to each and everyone of you who came out to this special event and sent well wishes. The live music by Damian DeRobbio set a beautiful atmosphere, the ribbon cutting was so special, and the food and drink by Bitchin' Sauce, Prager Brothers, and Jaybird Hard Kombucha were delicious.  The shop and warehouse were packed and smiles and good times abound!

Our new 1,600 ft warehouse is our new home where we formulate, handcraft, package and distribute all of our products.  The brand new Sustainable Marketplace is Vista's first eco-friendly and refill store!  It's at the front of our warehouse, is open to the public, and offers a wide-selection of eco-friendly home and body goods from our favorite sustainable brands, including all refills from Root and Splendor. See below for more information. 

Soon, all of you, even if you don't live local to our Sustainable Marketplace, will be able to shop all of our offerings online at Root and Splendor!  Stay tuned for the exciting addition of Sustainable Marketplace to our website.   

We can't wait to see what the future holds ~thank you for your ongoing support!
Watch a short video recap of the celebration along with original music by Damian DeRobbio for Root and Splendor: https://www.youtube.com/shorts/vh9AyEwvmUs

Love, 
Kristin and all of the Root and Splendor Team